Builders Calculators
tommy-software.co.uk
TIMBER CALCULATOR Page for tommy-software.co.uk

Software written and designed by Builders for Builders
Builders Calcs Timber App for IPHONE (metric) Floor Joist Calculator

Roofing Materials Calculator

Roof Calculator Diagram

Info Page giving instructions for use

To calculate your required joist size for any given Room Span simply edit the
SPAN box and then select any timber size from the most common sizes       stocked by most good Builders Merchants and then select the appropriate    

Centres for your Joists. You can select between 2 stress grades of timber and  

also the appropriate floor Dead Load which will be in addition to the Live Load
of 1.5 Kn/m2 which is built into the program.
If your selection is correct then the Applied Deflection and Applied Bending
Stress boxes will be GREEN if all is well but if they are red then you need to        readjust your Timber sizes or centres to suit.

The Live Load(the imposed load) is furniture and people etc on the floor and the
Dead Load is the self weight of the joists, floorboards and ceiling etc.

The middle setting of 0.25 to 0.50 Kn/m2 is suitable for most domestic floors.
When using this calculator no allowance has been made to support partitions
which are normally supported on double or treble joists bolted together.

To calculate the materials needed to cover a Roof you need the building length
over the external walls, then the roof overhang at the ends, then the Span or
Width of the building which is the rafter direction, then the Roof angle in
Degrees, and finally the Roof overhang at the fascia.
The quantities displayed are for Felt (sq mtrs) Standard size Tiles (330 wide)
Slates (600x300) Slates (500x250) and Plain tiles (rosemary).
The next column shows quantities of Batten in Meters and the next Nails (Kg)

This view is to guide you with your entry of dimensions into the Edit Boxes.

CONTACT ADDRESS  robert26thompson@btinternet.com

© Copyright Robert Thompson 2010. All rights reserved.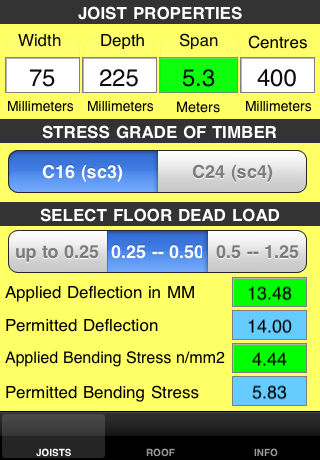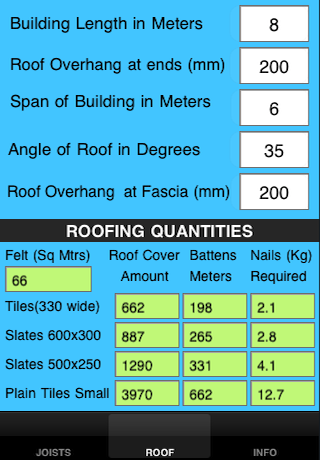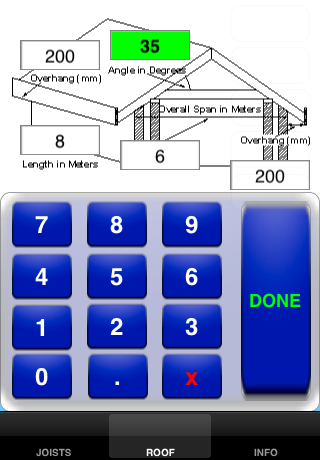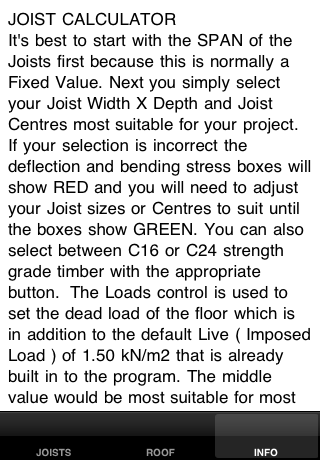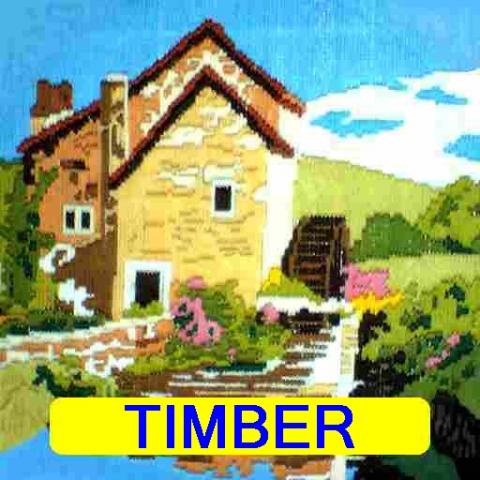 CHECK OUT OUR NEW APP BUILDERS ESTIMATOR